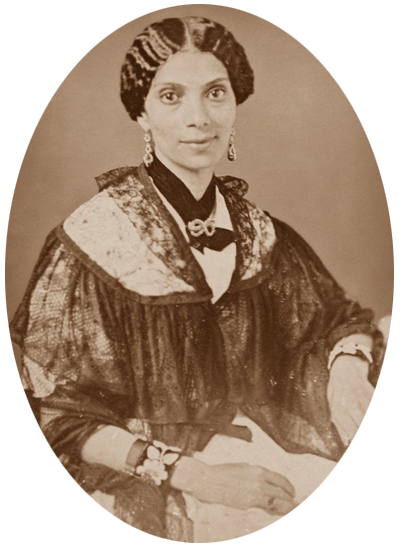 Portrait photo of Mary S. Peake (circa 1860). (Credit: Hampton University Museum Archives)
The Peake Fellowship program draws its inspiration from Mary Smith Kelsey Peake (1823-1862), pioneering community leader and educator. She learned to read while in school in Washington, D.C. just before Congress closed D.C. schools for African Americans. She subsequently taught enslaved African Americans to read in Hampton, Virginia which was illegal in pre-Civil War Virginia and several other states.
In 1863, the Emancipation Proclamation was read for the first time in the South under the oak tree where Mary Peake taught her students during the Civil War. That same tree, still known today as the Emancipation Oak, continues to thrive as a centerpoint of Hampton University. National Geographic Society designated the Emancipation Oak as one of the 10 Great Trees of the World.
Mary S. Peake serves as a role model for the Peake Fellows who use their skills to strengthen the local communities where they came from or where they studied.
The Peake Fellowship logo (above), which includes an image of a leaf, is inspired by the Emancipation Oak. The logo signifies how much growth is possible through community-based leadership.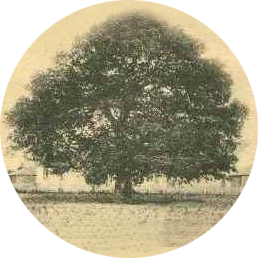 Photo of the Emancipation Oak (circa 1907), a large sprawling Southern Live Oak on the campus of Hampton University in what is now the city of Hampton, Virginia. (Credit: Public domain)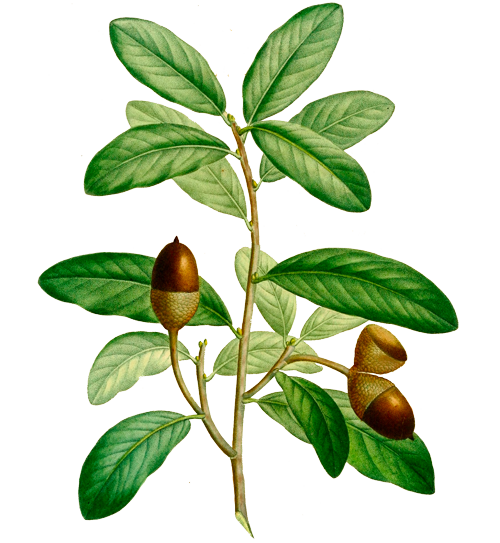 Leaves of the Southern Live Oak
. Illustration from
Histoire des arbres forestiers de l'Amérique septentrionale: Volume 2 Plate 11 (1812)
. (Credit: Public domain)