Peake Fellow
---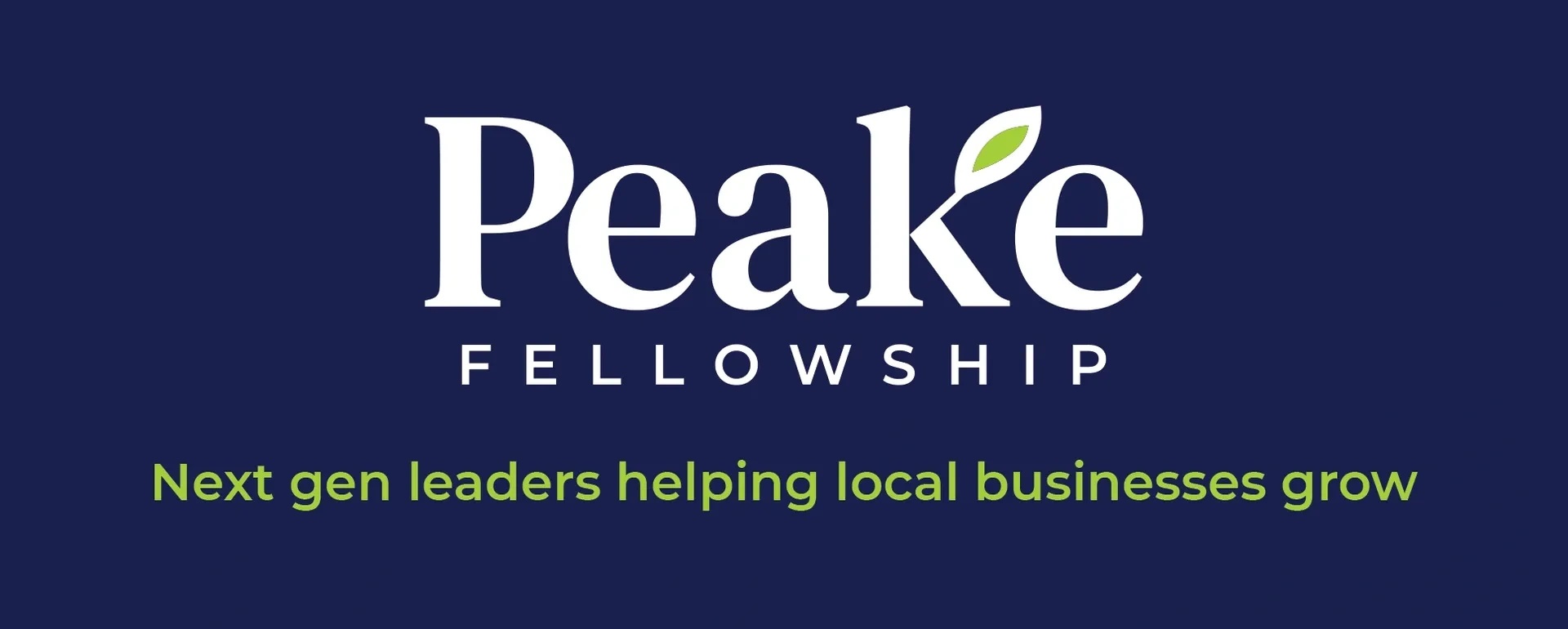 Mary S. Peake Fellowship Overview
Apply to be a Peake Fellow here
The
Mary S. Peake Fellowship
is a prestigious 12-month Applied Learning & Teaching experience for a select team of pioneering candidates who passionately want to serve community businesses locally and globally. Candidates may be:
Recent Graduates

Returning Veterans

Military Spouses
Local businesses across the U.S. and Canada face three massive challenges: ecommerce, global competition, and overwhelming contract complexity. They need emerging leaders who can help them to overcome these challenges with new core capabilities:
Social media-based Outreach & Engagement

Community Commerce-based innovation of products and services

Cloud-based Operations software

Cybersecure grassroots use of AI & big data
The Peake Fellowship will launch nationally in 2023. Peake's competitive selection process includes an online application, an assessment of social media best practices by local businesses, interviews, and a field-based community connection evaluation. Peake Fellows receive a baseline stipend of $30,000 with opportunities for additional service-based compensation throughout the Fellowship. Fellows also receive health and dental insurance benefits.
Attributes of a Peake Fellow and Post-Fellowship Professional Paths
Peake looks for topflight applicants with:
Commitment to continuously learn from people and new experiences.
Proven ability to communicate effectively, collaborate on a team, make an impact, and be accountable.
Online research skills and attention to detail.
Passionate motivation to help local businesses grow, create jobs, and strengthen each community they serve.
Upon Fellowship Completion
You will be:
Field Certified on best practices for local businesses in Outreach & Engagement, Community Commerce, Operations, and Cybersecurity.
Accomplished as a professional consultant leading new client outreach, strategy development, campaign management, and behavior change for businesses across multiple market categories.
Recognized for achieving measurable revenue growth with local business leaders.
Experienced in disaster preparedness and incident response best practices for local businesses.
Distinguished for employment & advanced studies throughout your career.
Post-Fellowship Professional Paths
While the Post-Fellowship careers that Fellows ultimately pursue vary widely, Accepted Candidates most often see themselves on five Post-Fellowship Professional Paths:
Social Enterprise & Business Leadership – Interest in business and/or business school.
Strategy & Operations Leadership – Interest in leading business strategy and operations efforts.
Marketing Leadership – Interest in digital marketing or large-scale marketing based on an understanding of local community demand and demographics.
Technology & Society Leadership – Interest in Sustainable & Inclusive Growth through AI & big data, cybersecure ecommerce, and data science.
Community Organizing & Public Leadership – Interest in communities, movements, and grassroots causes.
Business Tracks and Skill Sets from the Peake Fellowship
All the learning, teaching, and field certifications of the Fellowship build out core and specialty skill sets. During the Fellowship these skill sets help a community and its local businesses at each step of a Fellow's uniquely designed learner pathway.

Fellowship Experiences
"It was such an honor working with the Fellowship team and learning from the Fellowship team."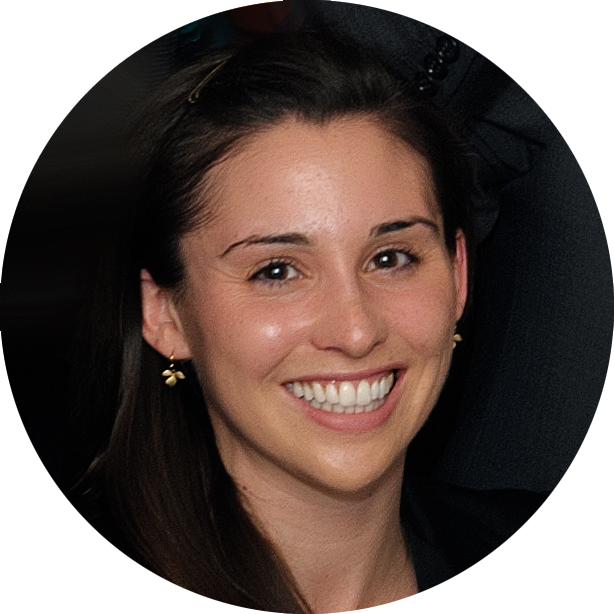 Colleen Farrell Pilot Program Fellowship Support Team Lead

Colleen was selected as Support Team Lead after she completed her service as a U.S. Marine officer leading Female Engagement Teams in Afghanistan.
A Fellow's Unique Journey: Measuring The Fellowship's Personal & Professional Impact
Each Fellow's unique year can be divided into four quarters of personal and professional development milestones followed by the time after completing their Fellowship. Peake refers to these phases and milestones as the Fellowship Journey.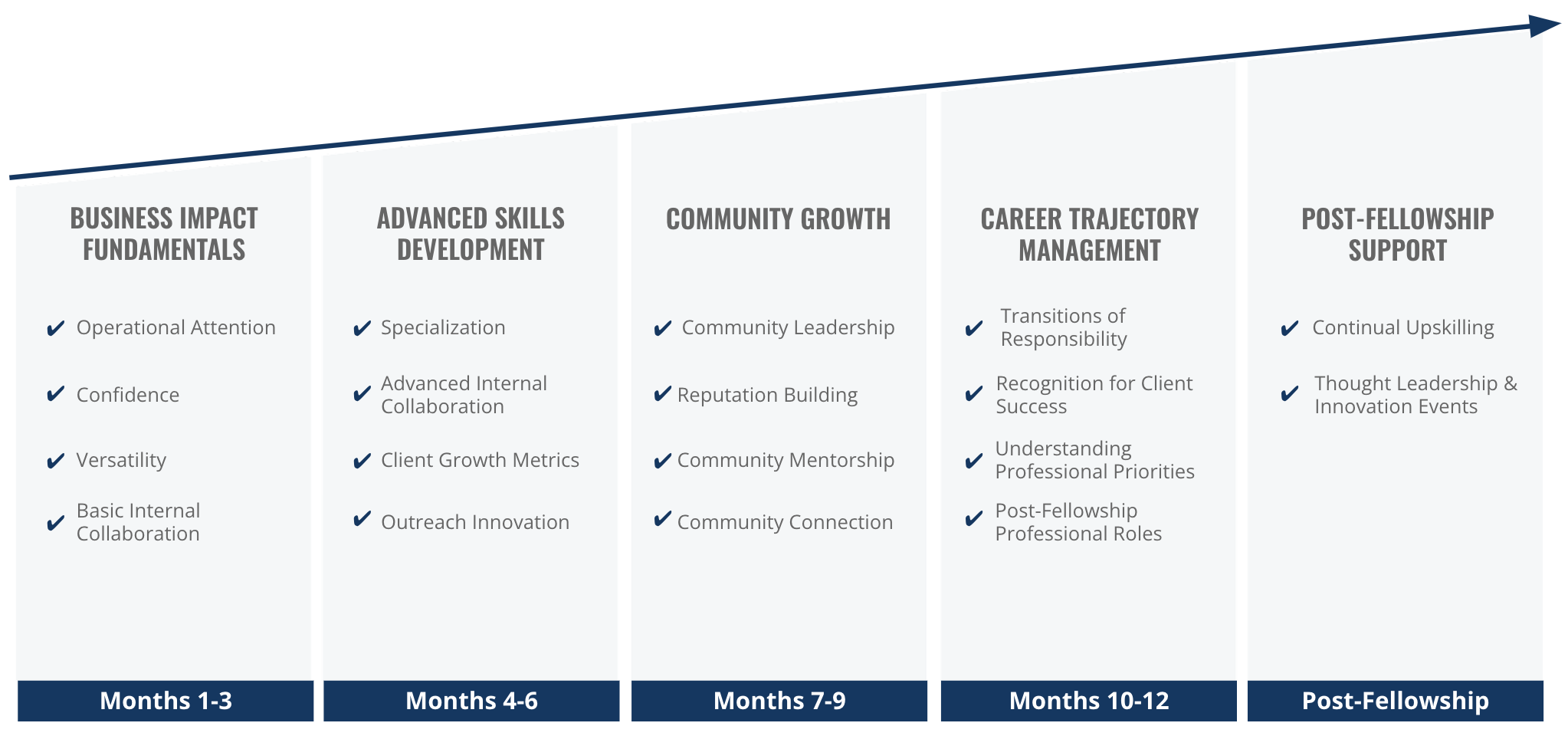 Next Steps
Think you may be a great fit? Please click "Apply to be a Peake Fellow Here" to begin the assessment and application process. A Peake team member will be in touch with you soon.