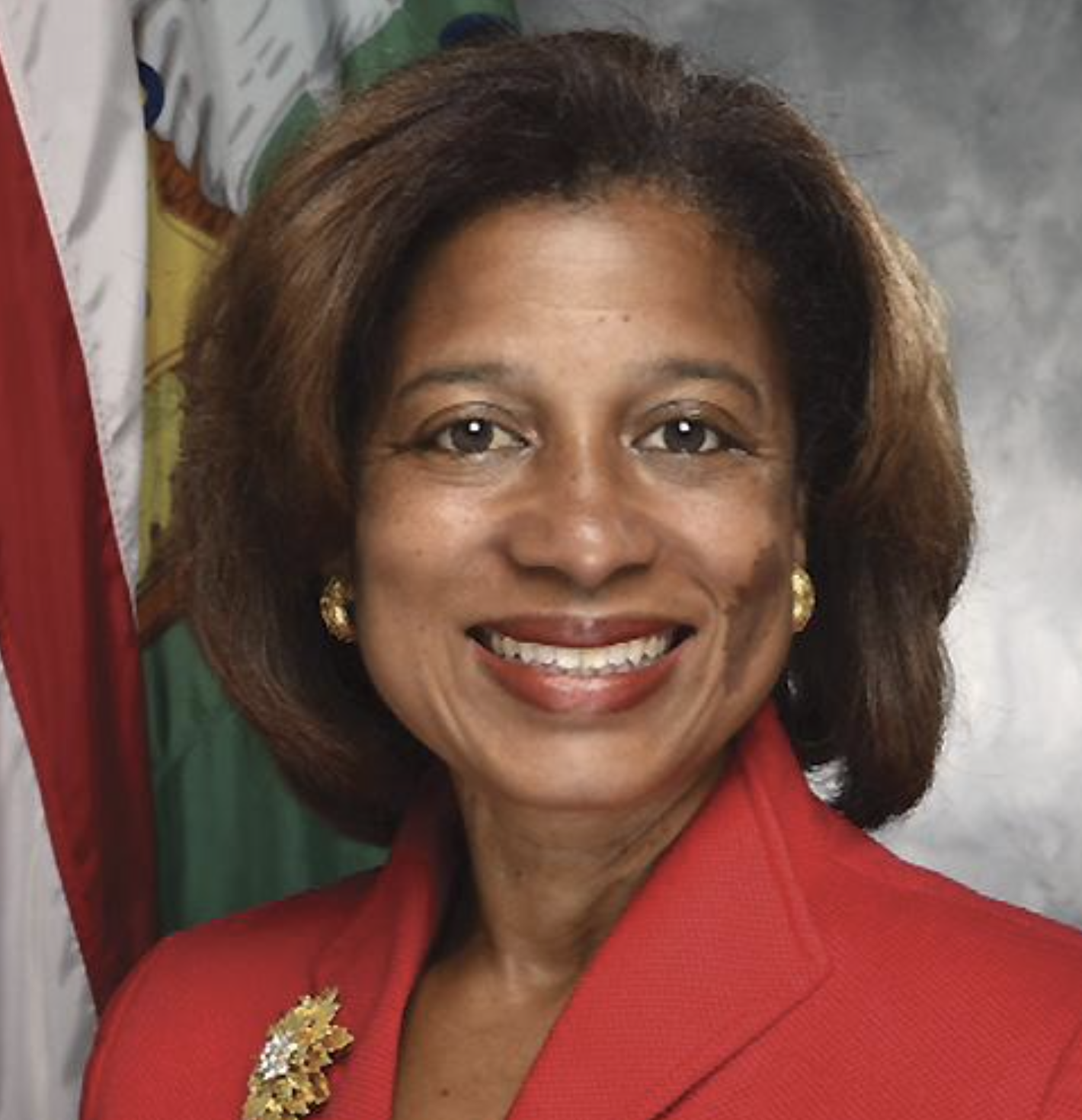 Beverly Ortega Babers FOUNDING BOARD MEMBER
Beverly Ortega Babers brings to the Peake Fellowship her distinguished experience in public service, a personal background growing up in a military family, and a commitment to strengthening communities through higher education. After three decades of nationwide public sector leadership roles, Bev is currently the domestic policy lead at MITRE's Center for Data-Driven Policy.

Bev previously served as the deputy assistant secretary for management and budget at the U.S. Department of the Treasury. In that position, she oversaw the formulation and execution of the department's $14 billion budget, as well as its strategic planning and organizational performance management programs. As the most senior (non-political) executive in the management office, she was the principal deputy for all administrative functions and transition director for the 2016 Presidential election. Babers previously served as the Chief Administrative Officer for the U.S. Mint, Chief Administrative Officer & Performance Improvement Officer for the U.S. Department of Education, Chief Human Capital Officer and Chief of Staff for the IRS, Corporate Ombudsman for the American Red Cross after Hurricane Katrina, and Chief of Staff and Trial Attorney for the Department of Justice Tax Division. Bev began her career as an Associate Attorney for the global law firm Jones Day after earning a bachelor's degree from Haverford College and a law degree from the University of California at Berkeley.

Personally, Bev relates to the Peake Fellowship's focus on military veterans and their spouses. Her mother, following graduation from then Morgan State College, became the first African American woman to receive a direct commission into the Air Force as an officer. Bev's father, after emigrating from Cuba to the US, rose through the enlisted ranks to became an Air Force Chief Master Sergeant. As a student at a base high school in Germany, Bev met her future husband, Alonzo Babers, who went on to be an Air Force pilot after attending the U.S. Air Force Academy.

Bev's own experience with higher ed included enrolling in the first co-ed freshman class at previously all-male Haverford College. She served four years as captain of the College's first women's basketball team and was the first female president of the student government. In June 2022, Bev starts a two-year term as President of the Haverford College Alumni Association.