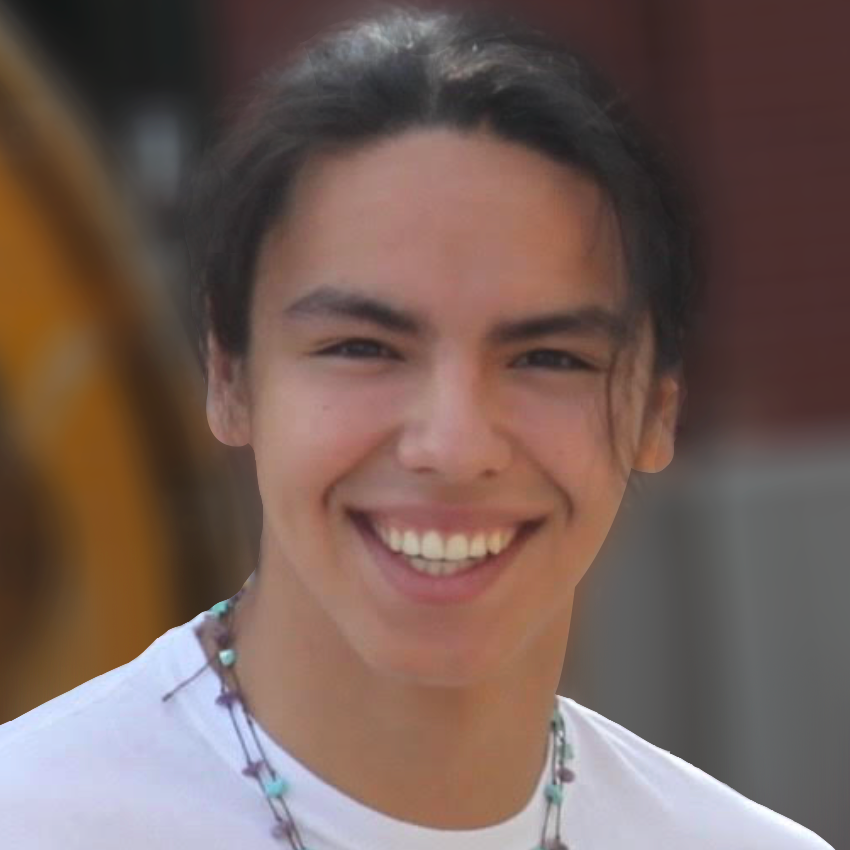 ELIAS TREUER PEAKE FELLOWSHIP RESEARCH ASSOCIATE
Born in Bemidji, Minnesota and enrolled in the Leech Lake Band of Ojibwe, Elias had a unique childhood. Growing up in and around reservations led Elias to different perspectives on life. He grew up in a rich Ojibwe environment that directly translates to his strong work-ethic and intense energy to help others.

Elias founded an apparel business called Real Nish during fourth grade to promote indigenous pride and cultural awareness. (Nish is short for Anishinabe which means the people in Ojibwe.) Elias later converted Real Nish into an online apparel store with personalized graphic designs during COVID. During his free time, Elias also is working on app development for a future startup.

Elias is a current undergraduate at Dartmouth College. Based on his burning desire to learn and an insatiable curiosity, Elias sees the Peake Fellowship as an opportunity to use his time to support community businesses.