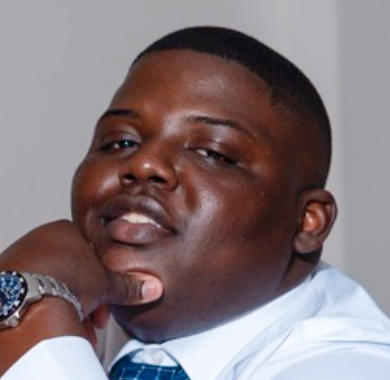 FRANKIE SMITH III CYBERSECURE GROWTH COACH
Frankie Smith is a business innovator building on 6 years of roles in finance & accounting. He sees his strongest skill as bringing together a range of people and ideas to solve problems that matter. After working for a publicly traded retailer while earning his MBA and undergraduate business degrees, he is beginning a career in consulting across industries with Grant Thornton.

In addition to using his experience to mentor others, Frankie has actively benefitted from mentorship through his career. Frankie was also selected as a 2022 participant in the Thurgood Marshall Leadership Institute where he received coaching from subject matter experts across multiple industries. Frankie earned his Bachelor of Business Administration degree with a concentration in Accounting from Savannah State University where he is also a December, 2022 MBA candidate. For the Peake Fellowship, Frankie has a passion for coaching Fellows who want to create new business models for the future.