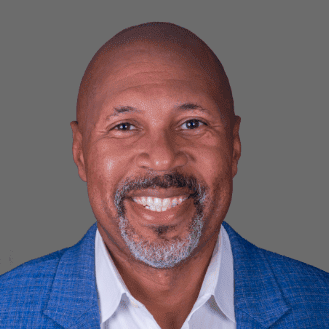 Gary Evee Cybersecure Growth Coach
Gary Evee, is the Founder and Chief Executive Officer of Evee Security Consulting Group. Evee Security's mission is to enable businesses to reduce risk by proactively developing a more secure and resilient cybersecurity environment.

Gary previously held a range of leadership roles during his 22 years at IBM across business development and operations. In his most recent role, Gary lead go-to-market strategy for IBM's mobile and financial services cybersecurity solutions. Gary has a proven track record of managing and scaling new enterprises. He has served as a technology and cybersecurity advisor to a number of Higher Education institutions including Cambridge College, which specializes in applied learning for students that miss the 18-22 year old undergraduate window; and Johnson C. Smith University, a 154-year-old Historically Black College/University in Charlotte, NC. Gary holds a BA in Political Science from Hampton University. Gary's expertise in collaboration across academia, industry, and government strengthens students' career experiences and the cybersecure growth of Anchor Communities.