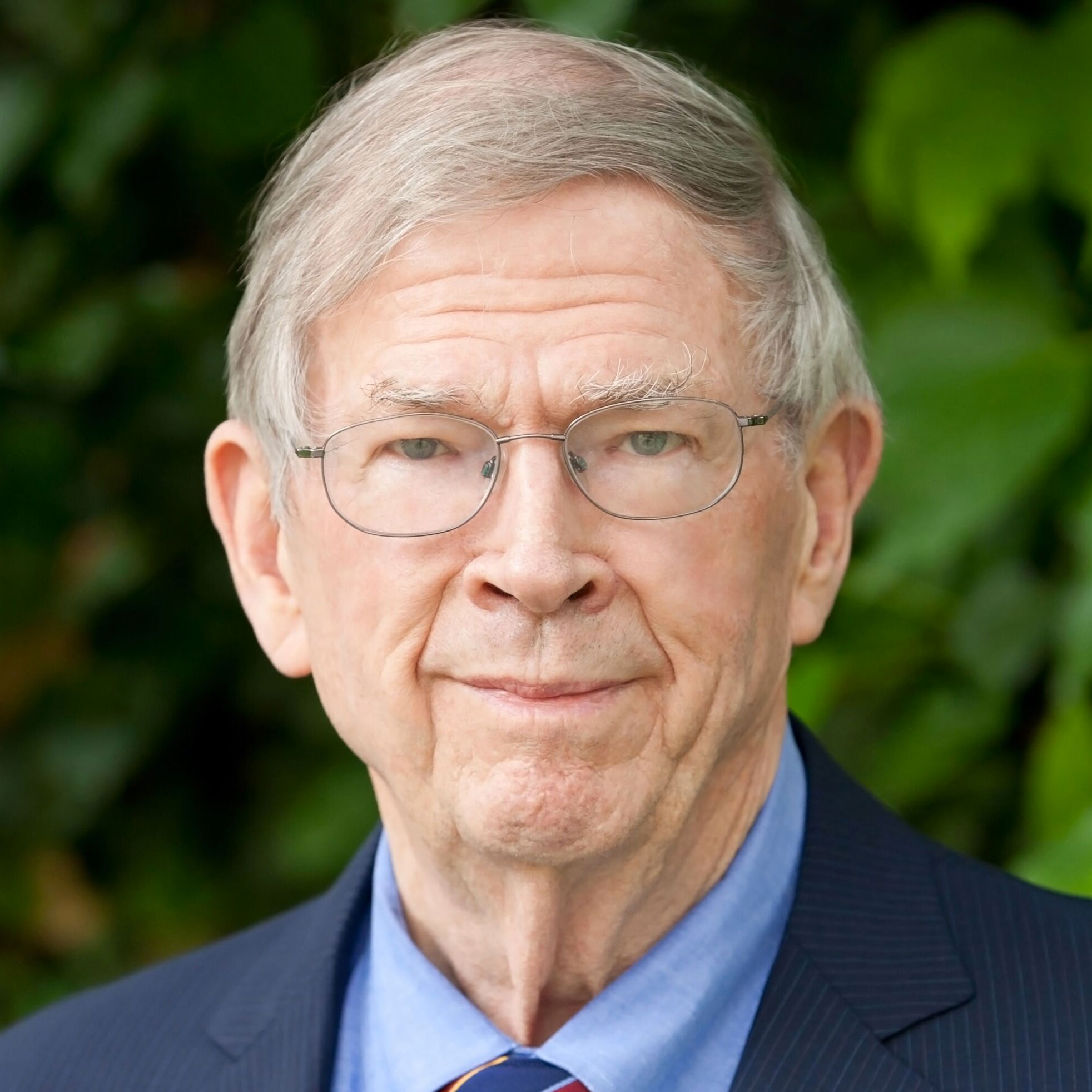 Harvard Business School
Dean Emeritus
John McArthur Co-Founder & Training Co-Chair in Memoriam (1934-2019)
Known for his quiet but effective leadership style, Dean McArthur served as founding Co-Chair of Partners HealthCare System that brought together two leading Harvard Medical School teaching hospitals: Brigham and Women's Hospital which John chaired and Massachusetts General Hospital. Partners grew to become the largest private employer in Massachusetts.

In addition to his decades of service to the Harvard Business School (HBS), Dean McArthur also served as Senior Adviser to the President of The World Bank and as Chair of the Asia Pacific Foundation of Canada. Other organizations where he served as a director or senior advisor included Benchmarking Partners, Chase Manhattan Corporation, Duke University Health System, GlaxoSmithKline, Partners In Health, and Thomson Reuters Founders Share. In recognition of his service, HBS established the John and Natty McArthur University Professorship and dedicated McArthur Hall; Brigham and Women's Hospital established the John H. McArthur Fellowships in Medicine and Management; and the Asia Pacific Foundation of Canada created the John H. McArthur Distinguished Fellowship.

With one of his mentors, John C. Whitehead, Dean McArthur co-founded the HBS Social Enterprise Initiative which has become a role model for similar programs at business schools around the world. In turn, John Whitehead and John McArthur worked together to develop the Venly team and the program that would go on to become the Mary S. Peake Fellowship. Dean McArthur drew particular inspiration for Venly Institute's applied learning methodology from how John Whitehead led Goldman Sachs after serving at D-Day and receiving a GI Bill scholarship to HBS.

Dean McArthur helped define field-based education systems at the International Institute for Management Development (IMD) in Switzerland and then at other universities worldwide. Even into the final few weeks of his life, John traveled back and forth to Istanbul as part of efforts to strengthen university programs in Turkey.

Along with all his other accomplishments, Dean McArthur was legendary in part because, at the time of his passing in 2019, HBS had existed for 111 years and John had been there for 62 of them. He might never have gone to university, but the owner of the Western Canada sawmill where John worked in high school heard that John was staying on at the mill instead of going to college. The mill owner encouraged John by telling him that the larger community needed the contributions that would come out of his education and offered to pay for his schooling.

For all Dean McArthur's global experience, John often cited that high school job at his hometown sawmill as the pivotal opportunity of his career. A native of Western Canada, John earned a Bachelor of Commerce in Forestry from the University of British Columbia, his Doctorate from the Harvard Business School, and a number of honorary doctorates.

Dean McArthur shaped the pilot program for the Peake Fellowship and Venly's mission to help local businesses grow, create jobs, and strengthen each community served. He found meaning through community commerce innovations by inventing with people he loved. The feeling was definitely mutual, and John's culture-setting role makes a difference every day.