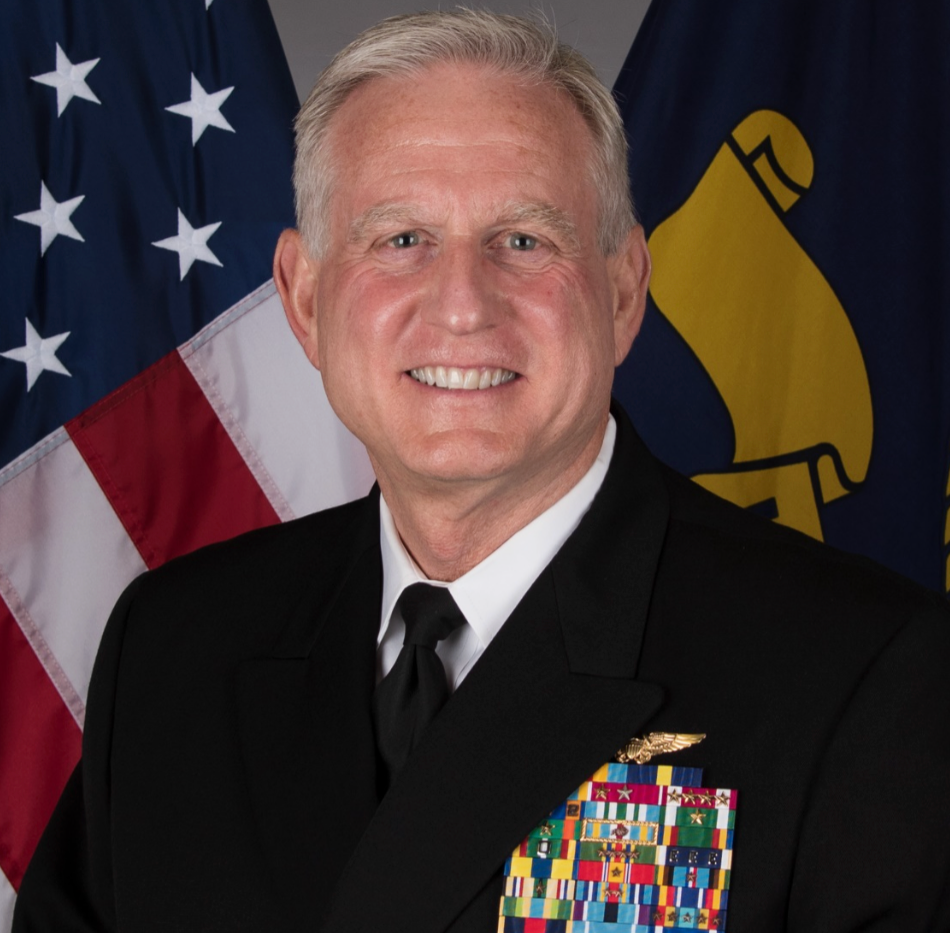 VICE ADMIRAL
DEE MEWBOURNE (RET.) TRAINING CO-CHAIR & INNOVATION STRATEGY LEAD
VADM Dee Mewbourne (retired) as Deputy Commander of the United States Transportation Command (USTRANSCOM), the DoD's Single Distribution Process Owner across air, land, and sea. USTRANSCOM expanded its efforts into space logistics through reusable rockets with SpaceX under VADM Mewbourne's leadership. In his service under USTRANSCOM Commander, General Steve Lyons, he helped support the 2021 Afghanistan evacuation, the largest non-combatant evacuation airlift in U.S history. Under the next USTRANSCOM Commander, General Jackie Van Ovost, he helped coordinate the rapid delivery of U.S. aid to the people of Ukraine following the Russian 2022 invasion.

VADM Mewbourne's experience has ranged from serving as Chief of Staff for U.S. Navy Cyber Forces to his role as the U.S. Navy's Grey Owl which recognized him as the longest serving naval flight officer at the time of his retirement in July, 2022.

Prior to USTRANSCOM, VADM Mewbourne served as commanding officer of three nuclear aircraft carriers: USS Dwight D. Eisenhower, the USS Enterprise, the USS Harry S. Truman. He then commanded the Military Sealift Command which is responsible for private sector partnerships and the military hospital ships including the USNS Comfort and USNS Mercy.

VADM Mewbourne graduated from the United States Naval Academy, received an MBA from Colorado State University , and is currently working toward a doctorate in education at Vanderbilt University. He is also an honors graduate of the United States Naval Test Pilot School and completed the navy's Nuclear Power Program, Air Command and Staff College (ACSC), and Joint Forces Staff College.

As an educational program leader, VADM Mewbourne commanded the Naval Service Training Command (NSTC), responsible for training of enlisted sailors, ROTC, and officers. Now the Peake Development Team and Venly rely on VADM Mewbourne's unique insights to help guide upskilling with the Peake Fellowship and ecosystem member innovation for DoD-aligned, Community-led Cyber Defense.