Cyber-Ready
---
Every generation faces new technology challenges and opportunities. The Internet created a level of global connectivity the world has never known. The private sector has grown to new heights of productivity and prosperity because of that network. Now the private sector stakeholders along with their cloud providers need to lean forward to strengthen integrated deterrence of cyberattacks.
Community-led Cyber Defense engages three types of private sector stakeholders:
1. Small Businesses and their Industry Ecosystem Leads
2. Local Chambers of Commerce and other Business Associations locally and nationally
3. Higher education institutions for upskilling across geographies, industry, and demographics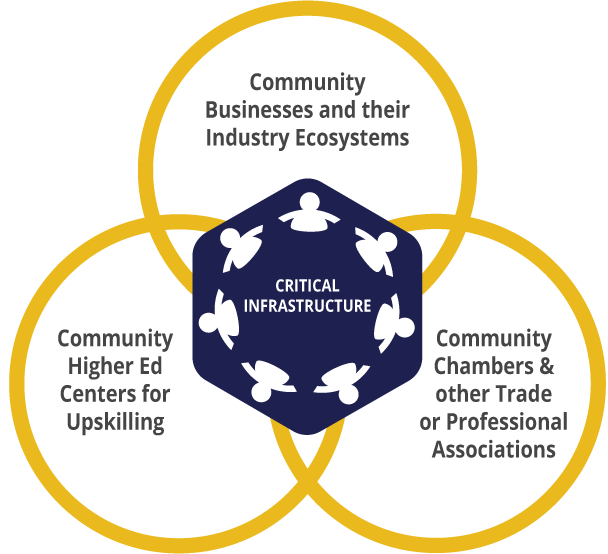 "We're big proponents of Community-led Cyber Defense as a 35-person business with no IT staff at all. Meanwhile, we use all three of the largest cloud providers because that's what our systems and applications run on. Without our virtual CISO, local chamber of commerce, and recent graduates from higher ed institutions working alongside us, we would never be the world class company we are. Their support for us adopting the NIST 800-171 cyber controls positioned us to turn our response to cyber threats into a competitive advantage for potential customers and suppliers."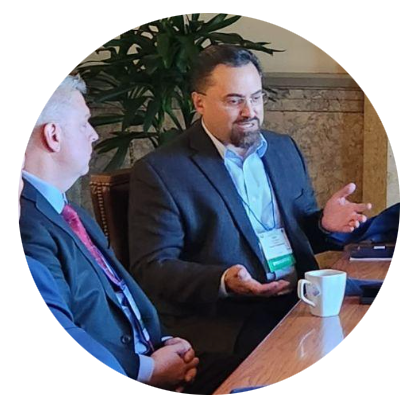 — John Biagioni, CEO of Lampin Corporation, a 35-employee machining supplier to a leading reusable rocket & space logistics provider, explaining his company's needs to Microsoft EVP Jason Zander
"The Peake Fellowship let me learn cybersecurity and supply chain skills with small business leaders in the field that I didn't learn in the classroom. Next year I'm starting a Master's in Cyberpsychology that could never have happened for me without the one year Peake Fellowship."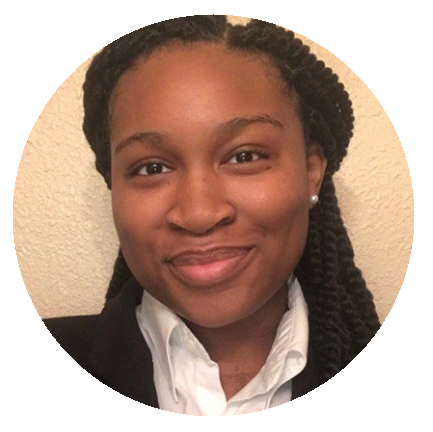 —Tyler Holloway, Peake Fellow '23 and recent graduate of Savannah State University, who serves as a cybersecure collaboration facilitator with Lampin's CEO, John Biagioni.
"Through my experience as a Peake Pilot Program Fellow, I gained confidence in my leadership and strategic skills for face-to-face sessions with small and local business teams. The Fellowship's systems-based training and mutual mentoring positioned me to become the Program Manager of an international value chain organization as soon as I finished the Fellowship."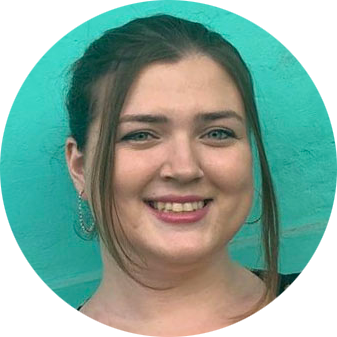 — Tessa Tracy, Peake Pilot Program '21 and recent graduate of Barnard College, who served as a Fellow for Lampin's previous CEO, Robin LeClaire

"During Lampin's years as an applied learning partner in the Fellows Service, we've been able to get new customers and serve our current customers in more cybersecure, sustainable, and profitable relationships.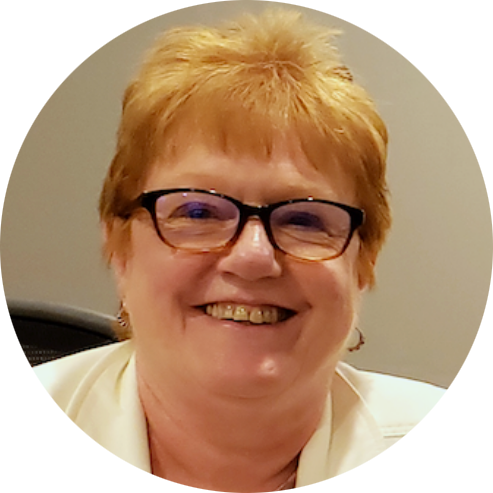 — Robin LeClaire, Lampin Board Member & predecessor to John Biagioni as Lampin President.
Peake Fellows recommend that each community stakeholder aligns its cybersecurity procedures with DoD's evolving Cybersecurity Maturity Model Certification (CMMC). This starts with the stakeholder confirming that it addresses 110 controls across each of the 14 cyber control families as defined by the National Institute of Standards and Technology (NIST) 800-171. These 110 controls form the basis of CMMC compliance.