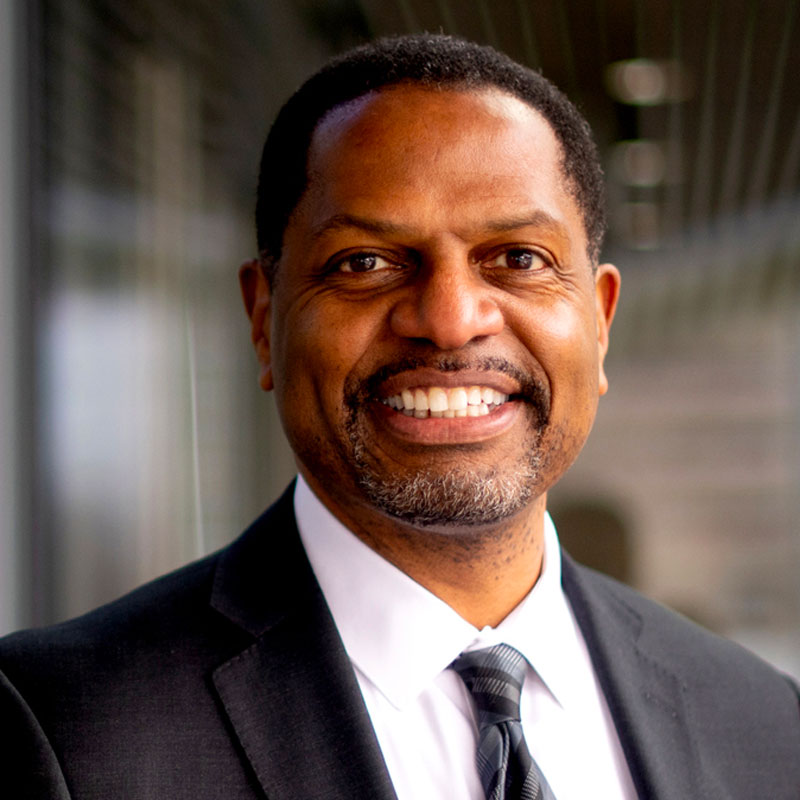 Dr. Karl Reid Founding Board Member
Dr. Karl Reid serves as Vice Provost and the first Chief Inclusion Officer of Northeastern University, a global leader for over 100 years in experiential learning through its "Co-op" cooperative education programs in applied learning. Dr. Reid previously served as the longtime chief executive officer of the National Society of Black Engineers (NSBE), Vice President of Research and Innovation at the United Negro College Fund, and Associate Dean of Undergraduate Education at Massachusetts Institute of Technology.

As an MIT undergraduate, Dr. Reid was a NSBE member before being elected as NSBE's National Chairperson during his senior year. Dr. Reid went on to a career at IBM in various product management and consulting roles before returning to MIT where he led the Office of Minority Education. In his executive role at NSBE, the organization established the U.S. goal to graduate 10,000 Black Engineers by the end of 2025. While at NSBE, Dr. Reid co-founded the 50K Coalition which aligns the American Indian Science and Engineering Society, the Society of Hispanic Professional Engineers, and the Society of Women Engineers to end the underrepresentation of minority students in engineering.

Dr. Reid earned a BS and MS at MIT and earned an EdD from the Harvard University Graduate School of Education. He is the author of Working Smarter, Not Just Harder: Three Sensible Strategies for Succeeding in College...and Life. His honors include the American Association of Engineering Societies Kenneth Andrew Roe Award which recognizes efforts to promote unity between engineering societies; the Transformer Award from the Black Alumni of MIT; and the U.S. Presidential Award for Excellence in Science, Mathematics, and Engineering Mentoring.