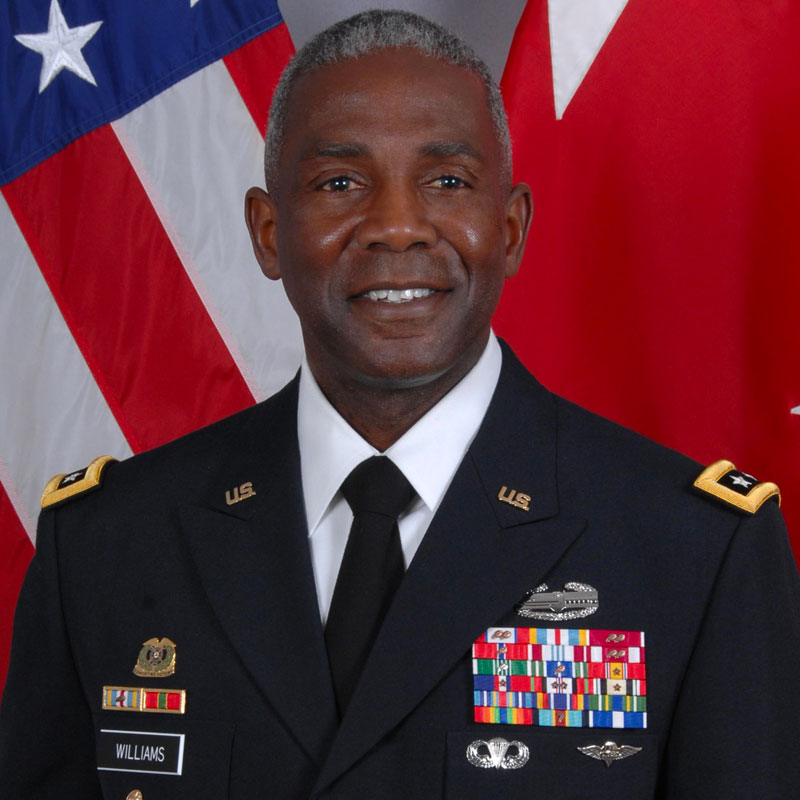 Lieutenant General
Darrell K. Williams (Ret.) Founding Board Chair
The Peake Fellowship benefits from Lieutenant General K. Williams (US Army retired) as Founding Chair given his own experiences with service learning.

He began as an ROTC first generation college student at Hampton Institute, now Hampton University. After graduation as a psychology major, he entered 37 years of military service and earned a Masters in Business Administration from The Pennsylvania State University specializing in supply chain management.

LTG Williams (ret.) completed his U.S. Army career directing the $40 billion Defense Logistics Agency (DLA) which collaborates with more than 11,000 businesses in the Department of Defense supply network. In 2021, he went on to lead the DLA's counterpart for the British Ministry of Defense as a senior executive for Leidos. On July 1, 2022, LTG Williams became Hampton University's 13th President since its founding in 1868.

LTG Williams (ret.) credits his impact to the intergenerational mentoring he has given and received throughout his life. His commitment to mentorship, veterans & military spouses, higher education, and small business success strengthens the Peake Fellowship's nationwide role with next generation leaders helping local business grow.