Peake Fellowship Mission
Providing a one-year program for recent college graduates, returning veterans, and military spouses to develop next generation leadership skills as they coach small & local businesses to succeed in a AI & big data-driven world.
As a part of that mission, the Peake Fellowship also provides Applied Learning & Teaching programs for students who receive micro-credentialed training as Community Navigators or Research Associates. Higher Ed Centers also benefit from co-development with the Peake Fellowship on curriculum for their institutions, Anchor Communities, and other value networks.
After several years of development with Peake Pilot Program Fellows serving local businesses across 1,000 market categories, the Peake Fellowship launched publicly in 2022.
"Through my experience as a Peake Pilot Program Fellow, I gained confidence in my leadership and strategic skills for face-to-face sessions with small and local business teams. The Fellowship's systems-based training and mutual mentoring positioned me to become the Program Manager of an international value chain organization as soon as I finished the Fellowship."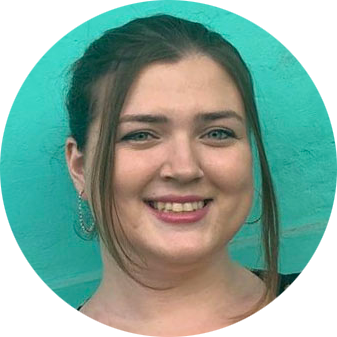 Tessa Tracy
Peake Pilot Program Fellow '21
"During Lampin's years as an applied learning partner in the Fellows Service, we've been able to get new customers and serve our current customers in more cybersecure, sustainable, and profitable relationships. That began with the Fellows helping us to analyze which customers and suppliers are most strategic with the help of the Peake Fellowship's AI & big data-based training platform."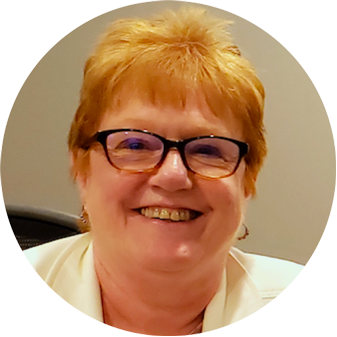 Robin LeClaire
President of Lampin Corp;
Fellowship Applied Learning Partner 2014-2022
"The Peake Fellowship's Internet-enabled, mutual mentoring approach will strengthen America's national defense along with the health and prosperity of each local community that participates. I've experienced how the Peake Fellowship accelerates that higher ed progress for regional, national, and Minority Serving Institutions."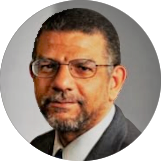 Dr. Mohamed Eltoweissy
Professor of Computer Science at Morgan State University (a Baltimore-based HBCU), longtime Chair of Computer Science at Virginia Military Institute, coordinator of DoD-funded cybersecurity defense initiatives across higher ed institutions nationally.
"The Peake Fellowship is so exciting because it brings together technology, the community, new skills, diversity in tech, and closing that digital divide that we all know still exists in a big way."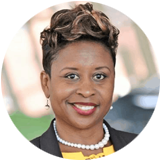 Dr. Stacy Hollins
Dean of the Anheuser-Busch School of Business at Harris-Stowe State University (a St. Louis-based HBCU)
"When I was Vice Chief of Naval Education, we recognized that our students were becoming increasingly adept online. That shift empowers educators to be 'the guides alongside' instead of 'the sages on the stage'. We bring that understanding to the Peake Fellowship's intergenerational applied learning & teaching so small and local businesses can cybersecurely reach more customers. This approach will drive a major change in the way that small & local businesses grow."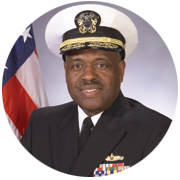 Vice Admiral David Brewer (ret.)
Peake Development Team Training Co-Chair, former L.A. Unified School District Superintendent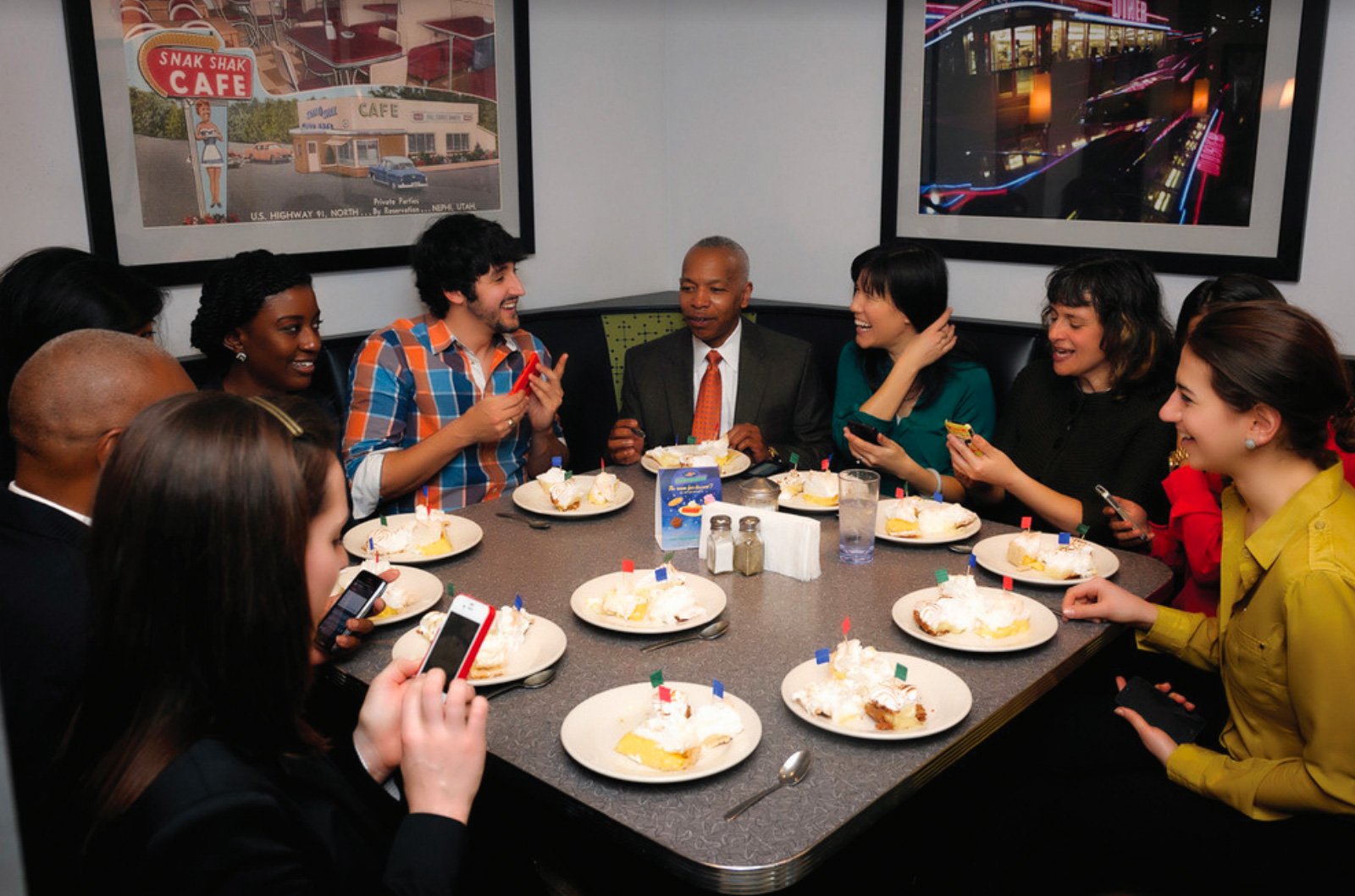 Platform Development Team leadership, Applied Learning Partners, and Fellows developing curriculum for local diners with Provost of Cambridge College, Dr. Elwood Robinson (center) who now serves as Chancellor of Winston-Salem State University, a North Carolina HBCU (Historically Black Colleges & Universities).

Photo source: Peake Fellowship Development Team